Developing a fair pricing model for medicines.
Marie-Paule Kieny, Assistant Director-General at the WHO published an interested comment on finding a comprehensive and fair solution to the price of medicines. The part that grabbed our attention was the reference to developing " … a fair pricing model …", see below.
To that end, WHO is planning to convene governments, patient groups and industry stakeholders to develop a fair pricing model that can affordably deliver the medicines needed by patients while keeping companies interested in developing new and better treatments and producing generic treatments. That model will need to hinge on greater transparency in industry's research and development and marketing approaches; it will also need to understand what the inputs are into price setting, as well as the barriers companies face in bringing new products to market.
Kieny highlights that this process will … you're NOT logged in to view this Paragraph. Please Create an Account.
Kieny began the article with an example that generic medicine prices are so low that market participants (suppliers) have no incentive to supply at those prices.
At the other end of the spectrum, the generic pharmaceutical industry is losing interest in manufacturing older, off-patent medicines because the market price has been slashed to a level that it no longer provides an incentive to produce them. The result is either low-quality medicines, or no medicines at all. Two clear examples of this phenomenon are Benzathine penicillin, the antibiotic of choice for certain bacterial infections, and methotrexate, used to treat arthritis, psoriasis, and certain cancers. These products, still needed and often prescribed, are frequently unavailable in health systems.
Kieny does not mention why generic medicine prices are so low. Is it possible that generic substitution policies developed and promoted by the WHO have driven prices so low, disincentivized supply and resulted in global supply shortages? On the one hand, low prices are good for patients but on the other hand generic substitution policies may have exacerbated medicine shortages. A fair pricing model will require transparency at all levels but it will also need a closer examination of unintended consequences of medicine pricing policies developed by the WHO and Member States.
A Comprehensive And Fair Solution To The Price Of Medicines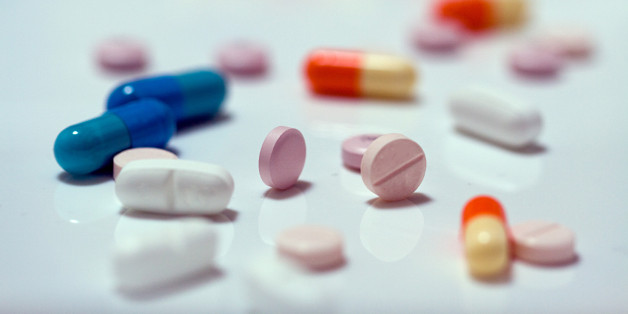 After a long dry spell, the pharmaceutical research industry has brought to market a spate of innovative treatments that can extend life and often have fewer side effects than older treatments. But these medicines are not affordable to most of the people who need them. Recent treatments for hepatitis C and cancer - both widespread conditions globally - can cost from $50,000 annually to well over $150,000.  Via huffingtonpost.com
Images from who.int, huffingtonpost.com